How To get Content Ideas that will help you .
In this video I am going to share with you some ways that you can get "Content Ideas". I am sure that
there are days that you are getting ready to write a blog and you sit there wondering
what exactly can you blog about today.
Most People will totally waste half their day beating their brain on trying to think of
what to write about. They over complicate it. Don't worry I use to do the same thing.
That was before I knew how to do it the right way.
1- Books that you have read
Go to your book shelf and look at the Books that you have read.
Ask yourself why did you buy that book? Get some tips on of that Book.
You could do a chapter a day of a tip that chapter gave you and put your spin on it of why you
liked it and your thoughts on it.
2- Trending
Have a look at things that are trending on face book or twitter and see something that
gets your attention. Read about it and then talk about it. What is your view on it?
3-Conversations that you had with Someone
You had a conversation with someone and then you realize that that
conversation could help People in your niche, so you go and talk about it.
Do not do it right away in case that person would know you are talking about them.
Do not mention their name just talk about the conversation if you think it could help
your followers or your audience.
4-Live Events or Webinars
When you go to Live Events, You always come home with tons of notes and the same thing
when you are watching a webinar and learning something.
Share You Notes. Did you know that by you not sharing your notes is selfish.
People need to learn things too and they are relying on you to teach them.
Make a blog post about what you learned or you could even write an article
on facebook on your fan page.
5-Quotes
People love Inspirational Quotes. Post some quotes and be sure to
write the persons whose they are with them.
you could tell people why you like this quote. There are so many different quotes to look at.
Inspirational, Success,Motivational just to name a few.
6-Interviews
You could even ask People in your company to do an interview with you.
People love to hear interviews of other People. They get some good nuggets from Interviews.
Also Builds you up  as an authority because you are the one that is interviewing.
7-Magazines
Did you ever notice in the grocery store those Magazines that are in the check out aisle?
Stand there while you are waiting to check out and read some headlines.
They give you some good ideas on content. You could even takea snap shot with your cell phone
and that way when you get home and ready to think about the content get your phone out ,
look at the snap shot of the magazine that you took  a picture of.
I appreciate you reading my blog post.
Don't forget to sign up for my newsletter so you can get all the tips, tricks and strategies
that can help you with your business.
Was this Post Valuable to you? If Yes Please comment below and share on Facebook
Judy Fruendt
Got Questions Let's Connect on Facebook
text me (570) 460-0528
THE TOP EARNER FRAMEWORK?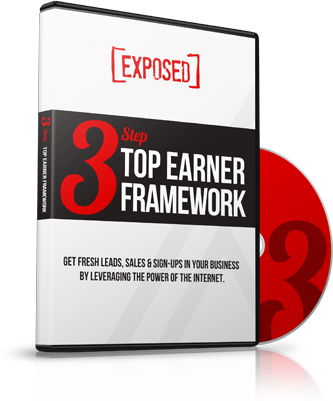 FINALLY Unlock the 3-Step Framework and Learn How to Get Fresh Leads, Sales & Sign-Ups in YOUR Business Leveraging the Power of the Internet.